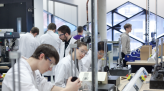 WRIPA Bursaries for local SME organisations
The University of Sheffield would like to offer a £1,000 bursary to up to local SME organisations who can offer flexible placements to our Physics and Astronomy students. The funding is limited and applications will be dealt with on a first come, first served basis. To be successful, the organisation must require the technical skills of a physics student, and be able to briefly articulate the impact that a physics student could have on their business. We are offering these bursaries in order to form new, ongoing SME relationships that will have a lasting, long term benefit for both the organisation and our students within the Department.

We also welcome organisations to get in touch if you are interested in working with us but don't feel you meet the criteria for this bursary scheme.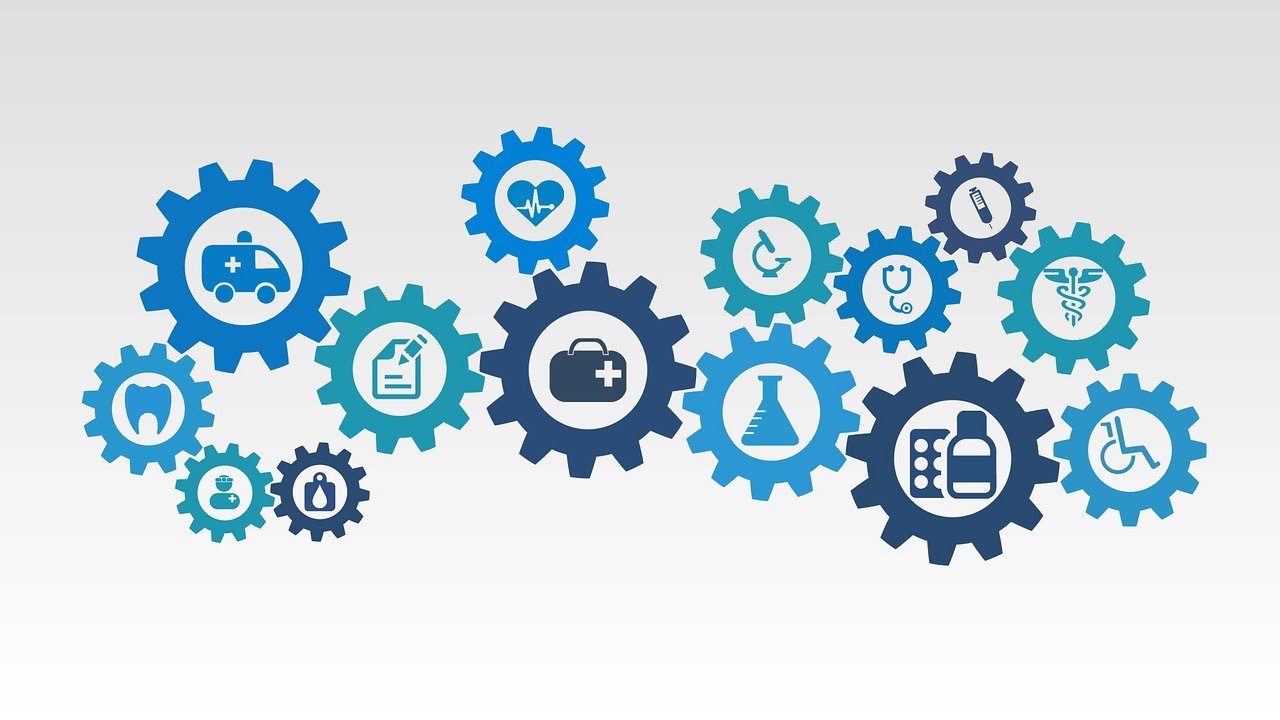 Help us to showcase careers in the health sector
With the current public spotlight on the health sector, and as the aspiration of many students is to make a difference, we want to raise awareness of the huge variety of career paths within this critical sector.

If you work in a healthcare position, clinical or non-clinical, and would like to expand students' understanding of your role, what it involves and entry routes, and are available for one-hour in the week during 23-25 March please complete the short survey below.

Please note that this event is not aimed at students in the Medical School, we are specifically looking to target students studying subjects in science, engineering, social sciences and business.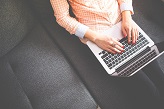 Survey: Remote Voluntary Internship Programme for International Students
We are looking to launch the Remote Voluntary Internship Programme for international students, and would like to call for SMEs, charities and public sector organisations' views and opinions to help shape the programme, and express their interests in taking part!

Sign up to receive
The Sheffield Briefing
As a valued partner of the University, we would like to invite you to sign up to the University's new quarterly Sheffield Briefing, which shares the latest news from Sheffield, our plans and ambitions for the future, and an invitation to work together to make an impact.

You can view the content of the most recent Sheffield Briefing, distributed in December 2020, below:
Sign up
Welcome
I would like to welcome you to our new Sheffield Briefing.
As a valued partner of the University we would like to share the latest news from Sheffield, our plans and ambitions for the future, and an invitation to work together to make an impact locally, nationally, and across the globe.
1.
Our Covid-19 response

Like all organisations, we have had to make significant changes to the way we operate to keep our students, staff and wider community safe. That has been our priority throughout the pandemic. Since the outbreak began, the University has remained open and I am incredibly proud of how our community has been able to find new and innovative ways to deliver our outstanding teaching, research and innovation in rapidly-changing

circumstances.

As well as our internal response, we immediately refocused our research and innovation to respond to the national and global challenges of Covid-19. Since March, our academics have researched and advised on almost every aspect of the pandemic:

These are just a few of many examples. If you would like to find out more about our Covid-19 research and innovation, you can read more on our website.

Of course, this has been an incredibly challenging time for students and we have been working hard to ensure they receive all the support they need, both academically and for their wellbeing. We have established a £3 million Covid-19 Support Fund to help students, have put in place a package of practical and wellbeing support for students who need to self-isolate and are continuing to enhance our mental health provision. To give students and their families some reassurance as they return home for the Christmas break, I am very proud that we were able to set up our own Covid-19 Testing Centre in just under two weeks.
2. Supporting the nation's post-Covid
recovery
Some have previously questioned whether universities are the right institutions to deliver the type of innovative, flexible and translational research and development that the UK needs to be able to recover economically, create more jobs, address the climate crisis and support health and wellbeing.
I believe that universities have demonstrated this year just how well placed we are to transform what we do and to work in the national and international interest at the most pressing and challenging of times.
In 2021, we will continue to work closely with the government, our city and region, and industry to find innovative solutions to the challenges we all face as we emerge from the pandemic.
The government has pledged to level up the UK and, although the term levelling up is new, this is something we have been delivering in Sheffield for decades. For example, our AMRC has transformed the former Orgreave Colliery site into a world-class manufacturing hub that is now worth £350 million and has created over 2,000 high paid, high value jobs. Steve Foxley, Chief Executive Officer of the AMRC, recently wrote for the Yorkshire Post on how we are already delivering levelling up through our work with industry, our research and innovation and the education we provide.
3. Our future
The University of Sheffield has a proud history of discovery, innovation and social change. As we have grown, so have our ambitions. We believe in bold action and are unified in the knowledge that we can transform the world we live in for the better.
We have launched a new University Vision, which sets out how we will deliver life-enhancing research, innovation and education that not only transforms the lives of our graduates, but shapes the world we live in.

We have also published our new five-year Sustainability Strategy, which outlines our pledge to be carbon neutral on campus by 2030 and across all activities by 2038. We are really proud to be among a small number of institutions that have committed to this level of transformational action in response to the climate emergency. Our ambition is to become one of the most sustainable research-intensive universities in the country.
Thank you for taking the time to read this update and please do get in touch if you would like further information or to work with the University.
Best regards
Professor Koen Lamberts
Professor Koen Lamberts
President and Vice-Chancellor
The University of Sheffield

Email: vc@sheffield.ac.uk
More information
If you would like to speak to us about anything in this newsletter, please contact externalrelations@sheffield.ac.uk.

You can read more news from the University on our news pages. For more information about our work in the city region, including how to partner with us, please visit our city region webpages.

If you have been forwarded this email and want to receive future issues, please use our sign up form.